This guide is suitable for our professional cranes and claw-shaped stuffed animal vending machines.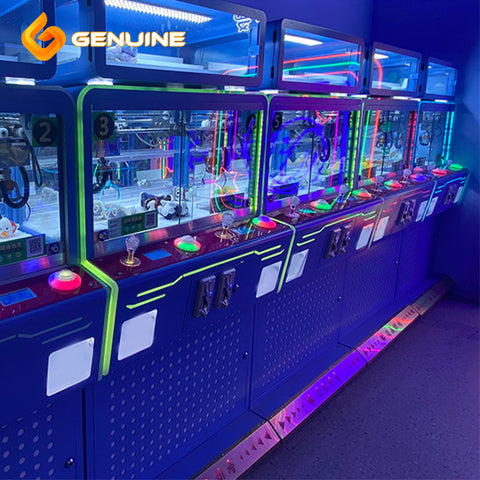 Need to know how to set the jaw force for your new jaw machine? Is the claw machine being manipulated and will never award prizes? Trying to figure out how often your customers will win? When you make the initial settings for the claw and crane vending machine, you need to make sure to calculate how often the stuffed stuffed animal or prize will be won. Whether you own one of the machines in a family playroom, a large vending machine route, or a pizzeria machine you own, calculating the frequency a prize will be won is the first step in becoming a successful vending route operator with the best game room ever!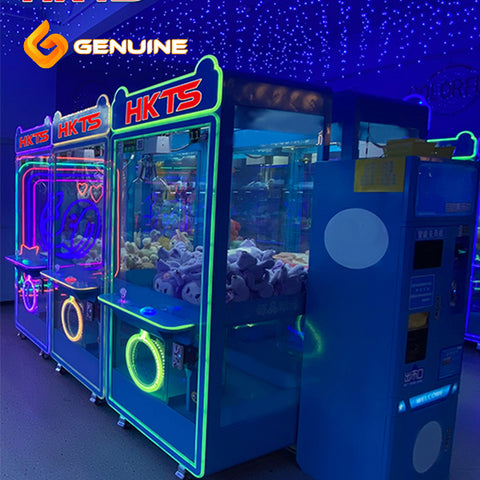 Here are some terms to help you understand how to best set up a new gripper:
Strong:
When the claw picks up the prize in the downward position for the first time. This is the power of the claw in the downward position.
LOW: When the claw reaches the UP position and brings the prize to the prize drop point. This is the power of the claw in the upward position.
1. Turn the black switch above the wiring harness on the back of the coin-operated mechanism to the upper position and restart the machine. This will put your claw machine into setting mode.
2. The display will show a flashing "00"
3. STRONG: Press the pull-down button, the display will show "01"-adjust the first black knob marked VRL on the voltage panel until the desired voltage is reached. Look inside the control door towards the upper left corner behind the voltmeter, and you will see a small white panel with 3 black knobs (located directly above the prize sensor). This is your strong voltage.
4. LOW: Press the down button again, the display will show "02", then adjust the middle black knob on the panel to the voltage you want. This is your low voltage.
5. When all 3 voltages are set to the settings you want, turn off the power of the machine and put the black switch on the back of the coin mechanism back to the lower position. This is a very important step. If the switch is not turned on, your machine will not work properly. You will not be able to play.