It is important for us to pay attention to the gifts of the claw crane machine. The timeless claw crane. In commercial places such as game centers, rental stores, supermarkets, and amusement parks, people prefer to play with claw machines. In commercial game centers, we sometimes find amusement equipment on the entire floor. The most popular game machine is the claw machine.

For example, general business venues have customers of all ages, so we should consider the size of the venue and different gift types to choose gifts for the gift machine. Need to take care of children of all ages, like candy, plush toys, cars; ladies like lipsticks and bags; men prefer high-tech products. As for toy claw cranes, new toys are often replaced on time. Otherwise, others may get tired of it.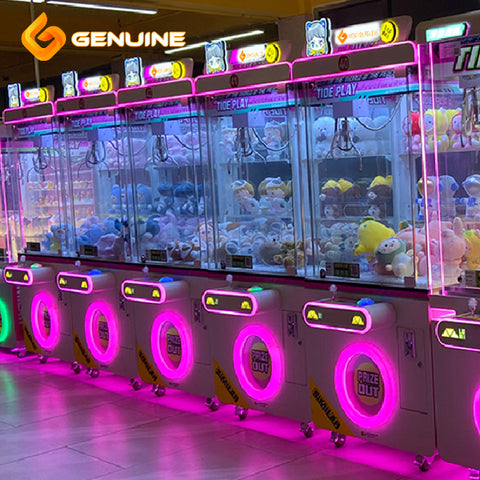 When purchasing products, choose a claw crane with a low failure rate. Not only the price of the machine must be considered, but also the quality of the manufacturer's machine and after-sales service, which is the key to determining whether it can operate.
Simple games can increase the degree of fondness for gift machines. Sometimes players are only interested in gifts and not in game content. So we should distinguish between gift machines and arcade game machines. The gift opportunity with powerful game components makes players feel bored after a period of operation, which will eventually lead to a decline in the trading volume of gift models.